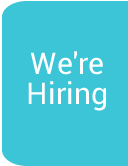 Fundraising Officer - Lizzie McCullough
Name: Lizzie McCullough
What is your role in the company, how long you have worked here and what does a typical day entail?
I'm a Fundraising Officer at Southern Area Hospice Services and have worked here coming up to two years. The great thing about working here is that no two days are the same. From day to day, I could be out and about meeting members of the community who are organising a fundraiser for Hospice, creating, and planning social media content, working on organising a fundraising event and much more! Being a part of our Fundraising Team means that you get the chance to work on multiple fundraising campaigns at once which gives me a lovely variety in my working week.
What is your main focus now?
My big focus was our 13th Midnight Memory Walk event (Saturday 2nd Oct) which was very exciting as it was our first in person fundraising event, we have been able to organise since February 2020 due to Covid-19. Now I am concentrating on our Christmas Campaigns: Christmas cards, Big Bauble Bonanza and promoting our gift certificates. I am also responsible for the Newry Mourne and Down area for any community fundraisers. Our local community support is amazing so I'm regularly out meeting new people who are planning to raise money for Hospice or who are handing over their recently raised donations.
What was your route into the company / your career path?
I studied Marketing at Ulster University and completed my placement year in an advertising agency in Belfast where I had the opportunity to work on media plans for another NI charity which I really enjoyed.
How long have you been involved in this type of work?
I have worked in a marketing role throughout my studies at university (my placement year and working for two small businesses). I helped to organise and promote several charity fundraising events in my previous jobs which I always thoroughly enjoyed doing.
What were your favourite subjects at school and why?
I always enjoyed Psychology and English in school. I loved learning how the mind works and writing creatively.
Did you always have this career in mind?
Not at all, I took a year out of school after my A-Levels to decide what it was that I wanted to do. When I researched business degrees, I remember reading the course outline for Marketing and being really interested. Luckily, I loved every minute of completing my degree and am now able to work in a job that I love.
What do you enjoy about it? What is your favourite part of your job?
I love that I can use my marketing skills to help make a real difference to the patients and their families using our Hospice Services. I also love getting to meet new people in our local community all the time and hearing their stories of why they are fundraising for our Hospice. It always reminds me why the work we are doing is so important.
What are the main skills required for it?
I would say creativity, being organised as we are always dipping in and out of different fundraisers and staying up to date with social media trends.
What would your advice be to anyone thinking of it as a career?
Go for it!
How do you relax when you're not working?
I love meeting my friends for a catch-up, playing with my nieces and nephews (I have 7 under the age of 8) and walking my little schnauzer Daisy.