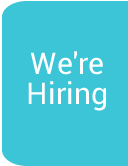 Fundraising Officer - Sarah O'Hare
Name: Sarah O'Hare
What is your role in the company, how long you have worked here and what does a typical day entail?
I am a regional fundraising officer covering the Armagh & Dungannon area. I just recently joined the team in July of this year and am really enjoying it. A typical day as a fundraising officer involves working heavily on our campaigns, such as the Midnight Memory walk, our 'Win a Clio' competition. and liaising with community fundraisers who have recently organised an event in aid of the hospice or helping those prepare for upcoming events.
What is your main focus at the minute?
My big focus was the Midnight Memory Walk which took place Saturday the 2nd October. The night was a great success. It has been a busy few weeks leading up to the walk, planning and preparation was full steam ahead. Another key campaign for me is the 'Win a Clio' competition which I am working on with James another fundraising officer. We are constantly coming up with innovative ideas to help drive and increase our car entry sales. We've have created two brilliant videos so far this year that includes our 'Sea Shanty' song and 'Hospice Meets Love Island' video which attracted plenty of attention on our social media.
A key focus for me is engaging with the Armagh & Dungannon community area to increase the support and awareness of the Southern Area Hospice Services.
What was your route into the company / your career path ?
I studied Communications with Public Relations at the Ulster University, graduating in July of 2013. I then took up a post at the Southern Regional College as a Students Activities Officer and from that I got my first taste of fundraising and event planning experience whilst organising student events across 4 campuses. I had a few other roles within the college before moving to Canada for two years and taking up a marketing position there. When I returned home, I worked for the USPCA, this was my first role within the charity sector and I loved every minute of it. I had heard such good reports from friends who had worked for the hospice and so when the opportunity to apply I jumped at it.
How long have you been involved in this type of work?
I have been involved in marketing, event planning for almost 9 years. In terms of fundraising experience this will be my 4th year.
What were your favourite subjects at school and why?
My favourite subjects in school were Drama and Irish. Drama because it was creative, mostly practical and I loved the stage. Irish because I loved learning the language and going to the Gaeltacht at every chance I could.
Did you always have this career in mind?
Yes, I always knew I wanted to work in marketing and events and so being a fundraising officer really gives you the best of both worlds.
What do you enjoy about your job?
What I enjoy most about my role, is meeting and engaging with our supporters. We are so lucky to see first-hand how the local community supports Southern Area Hospice.
What are the main skills required for it?
The skills that are vital to have in a fundraising role would be that you need to be a people person and approachable. We also deal with difficult situations at times so having the ability to empathise with people is important.
I would say is you need to be organised and able to multi-task, we have several campaigns and events on at any one time, so you need to be able to manage them well and ensure you are giving each event and campaign your all no matter how minor they may be.
What would your advice be to anyone thinking of it as a career?
I would tell them to go for it, it is so rewarding, and it is a career that has so many different elements to it.
How do you relax when you're not working?
I listen to podcasts to relax, so whether that be listening to one in the kitchen while cooking or out walking my dog Sally is where I can switch off.