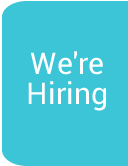 Dance Committee Grand Draw Winners Announced
The Hospice Dance Committee kindly organise a "Grand Draw Raffle" every year to coincide with the Gala Ball as an extra form fundraising.
This year the Dance Committee Grand Draw raised a fantastic £2734.11 for Southern Area Hospice.
The Dance Committee would like to thank the businesses who donated raffle prizes, local shops who let them sell tickets in their stores, volunteers to who helped sell tickets and to all those who purchased raffle tickets, without this support the draw could not take place.
The draw took place on Monday 2nd March in the Hospice day care were patients selected the winners at random. Winners and prizes listed below.
1st Prize - 2 Night Stay in the Burrendale Hotel with dinner
John Grant, Warrenpoint
2nd Prize - StatSports Apex Athlete Device
Emma Moore, Warrenpoint
3rd Prize - £300 voucher for Katriona Ladieswear Banbridge
John Doran, Newry
4th Prize - £100 voucher for Louis Boyd Menswear
Rose O'Neill, Warrenpoint
5th Prize - Belleek Living Cutlery Set
Pauline Cahill
All winners have been notified and have claimed their prize.
Back