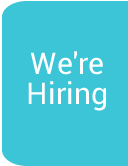 Get your Dancing Shoes on for your Local Hospice
Southern Area Hospice Services are on the lookout for dancers to take part in 'Strictly Goes Country', which will take place on Saturday 11th November 2017 in Armagh City Hotel.
'Strictly Goes Country' will see a number of couples take to the stage to showcase their jiving and line-dancing skills to the beat of country music. No previous dancing experience is necessary as training and dance routines will be provided by the show's choreographer, Turlough O'Neill. Dancers are welcome to bring their own dancing partner.
Training will start on Sunday 3rd September and will take place every Sunday in Armagh and on a Thursday night in Newry until the show on Saturday 11th November 2017.
Regional Marketing Officer for Southern Area Hospice, Anne Mac Oscar, encouraged people to sign up saying, "Strictly Goes Country is an excellent fundraiser for our Hospice. As well as raising vital funds to help us continue our work, our previous participants have got so much enjoyment out of it. There are so many benefits to taking part – the participants learn new skills, meet new people and get fit at the same time. With a fundraising target of £2.5 million in 2017 alone we really need all the support we can get to help us to continue to provide our specialised care to local people who are living with Cancer and other life-limiting illnesses, such as Multiple Sclerosis and Motor Neurone Disease."
One of last year's participants, Raymond Moan added his support saying to anyone thinking about it, "I would really encourage people to sign up and be part of this. The whole experience from start to finish was fantastic. The entire group got on so well together last year and whilst there was a competitive edge with everyone naturally wanting to win, the main focus of the group was to work as a team and raise as much money as we possibly could for the Hospice. Many friendships were formed and everyone got a lot more out of the experience than they put it. I enjoyed every moment and if anyone is thinking about it, my only advice for them would be to go for it and enjoy it, you won't regret it."
For more information or to sign up contact Anne on 028 30251333 or email macoscara@southernareahospiceservices.org.
Tickets for the night will be going on sale in the coming weeks. Keep an eye on the press and the Southern Area Hospice Facebook page for details of when they are released.
Photo Caption: The Dancing Champions of 'Strictly Goes County' 2016, Pauline Mallon from Benburb and Raymond Moan of Rathfriland, are pictured on stage at Armagh City Hotel last year on their way to lifting the title. The pair have added their support to Southern Area Hospice Services' recruitment drive for couples to take part in this year's show, which takes place in Armagh City Hotel on Saturday 11th November 2017.
Back