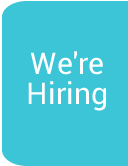 Gift Aid
If you are a UK taxpayer, you could make your gift go further by signing up to Gift Aid.
Gift Aid is a scheme run by the UK government which allows charities like Southern Area Hospice Services to claim the tax that supporters have already paid on the amount they have donated. This means we could get an extra 25p for every £1 you donate to us.
It won't cost you anything and if you pay tax at the higher rate you can claim a rebate on your annual tax return.
How to sign up to Gift Aid
All you have to do to sign up to Gift Aid is download and fill in the form at the bottom of this page and send it to us with your donation to:
Southern Area Hospice Services
Fern House
Courtenay Hill
Newry
Co. Down
BT34 2EA
If you are donating online (e.g. Hospice website, JustGiving) simply tick the box for Gift Aid and we can do the rest.
If you have any questions about Gift Aid to Southern Area Hospice Services, please contact fundraising@southernareahospiceservices.org or telephone (028) 3026 7711.