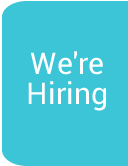 Donating In Memory
Making a donation in memory of a loved one is a perfect way to remember someone special.
Losing someone we love is very difficult. At Southern Area Hospice Services we know how important it can be to honour the memory of those who are no longer with us and pay tribute to their lives by doing something special in their memory. It can also be a comfort to know that such a gift will make a difference to the lives of others, by helping us continue providing compassionate, care and support to patients, families and their carers who need us.
We understand that everyone feels differently after losing someone special, and there are a number of ways to remember them. No matter which you choose your gift will help us to continue supporting local patients and their families in their time of need.
For more help please call Denise Doyle on 028 302 67711 or email doyled@southernareahospiceservices.org
We understand that losing a loved one can be an incredibly difficult time, and that bereavement affects each person in a unique way. Our team provide a range of services to support you. These can take place in your own home or in our Hospice Hubs in Newry and Dungannon. Please visit our website for more information on how we can help www.southernareahospiceservices.org/bereavement-services