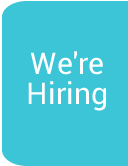 Donating In Memory
Making a donation in memory of a loved one is a perfect tribute and is a personal way of remembering them.
Your support will enable us to continue to provide compassionate care and support to patients, families and their carers who need us now and in the future.
Make a Donation
To make a donation in memory of a loved one, click here.
Dedicate a Leaf on our Memory Tree
Southern Area Hospice invites you to dedicate a leaf on our beautiful, hand-sculpted memory tree, which is situated in the corner of the Hospice gardens. To dedicate a leaf on the Memory Tree, simply download and complete the dedication form below and return it to the Fundraising office along with your donation. Download the form and read more about our Memory Tree here > or email rowntreel@southernareahospiceservices.org for more information.
Donation in Lieu of Funeral Flowers
Donations in lieu of flowers can make a lasting difference to future patients and their families who will need our care. If you would like to make a donation in lieu of flowers at a funeral, the Funeral Directors are usually happy to organise this on your behalf by collecting the contributions and forwarding them to us. We can also provide you with some materials to help you do this including our Hospice Collection Boxes and donation envelopes which can be used to collect donations. Simply give us a call 028302 67711 or email doyled@southernareahospiceservices.org to arrange collection of items.
Light up a Life at Christmas
Remember a loved one by dedicating a light on our Christmas Tree in their memory (during November and December). To dedicate a light on our Christmas Tree, simply download and complete the form below.
If you would like more information about giving in memory, please contact our Fundraising Office on (028) 3025 1333 or email fundraising@southernareahospiceservices.org