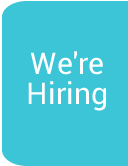 Gordons Chemists Sponsor Hospice TV Advert
Southern Area Hospice Services will launch their first ever TV advertisement this weekend during the ad breaks of 'I'm a Celebrity, Get Me Out Of Here' on Sunday night at 9pm on UTV. This is the first time Southern Area Hospice have ran a televised campaign which has been kindly sponsored by Gordons Chemists. The giant pharmacy chain has provided financial assistance in order to create a television media campaign, which will highlight the services available in Hospice and support available to patients and families. This has been an ongoing aspiration of Southern Area Hospice Services to run this campaign and Gordons Chemists has kindly assisted.
Grainne Mulgrew, Public Relations and Events Officer at Southern Area Hospice said "We are extremely grateful to receive this sponsorship from Gordons Chemists and are excited to have the opportunity to create a new media campaign, which in turn will help us to increase awareness of Hospice services and increase financial support. I would like to take this opportunity to thank Gordons Chemists for their generous sponsorship and ongoing support in the community".
Speaking about the sponsorship, Robert Gordon, Managing Director said "It is a pleasure to support this wonderful organisation and assist them with their first ever television advertising campaign. Hospice services are vitally important to our local community and we are honoured to be able to help in any way we can."
Gordons Chemists have also been assisting with the facilitation of health and beauty therapy workshops and treatments in the Hospice Dungannon Resource Centre and the Day Hospice in Newry. The Pharmacy Managers and their teams have been offering help and advice to patients and have organised a range of talks from suppliers including Clarins Fragrance Group.
One of the most recent events took place at the Day Hospice facility in Newry, where patients met with Catriona Rafferty, the Commercial Training Manager for the Clarins Fragrance Group who provided a session on Thierry Mugler and their range of products. Patients were treated to an interesting workshop on perfumery and received hand massages from their favourite scents as well as generous goody bags to take home.
Zara Thompson, Cosmetic and Fragrance Area Manager at Gordons Chemists said "We are delighted to take the opportunity to give something back to the local community by supporting such worthy cause as the Southern Area Hospice. By hosting fragrance pamper mornings including Clarins, La Roche-Posay, Vichy and Thierry Mugler demo events, it is our sincere hope that in some small way we can make a difference in people's lives".
These interactive workshops give patients and service users the chance to relax and forget about worries whilst experiencing pamper sessions with some of the most luxurious skincare products on the market.
Southern Area Hospice Services would like to thank Gordons Chemists for their continued support throughout the year. The Hospice TV advertisement campaign will launch on Sunday 19th November at 9pm and will continue to run throughout the week on UTV during a range of times. The Hospice would also like to extend thanks to Dara McCoy for filming the captions and to UTV for their support.
Back