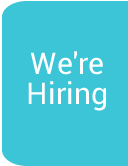 GOVERNMENT SUPPORT FOR SOUTHERN AREA HOSPICE SERVICES.
The Chief Executive of Southern Area Hospice Services is pleased with the news that the Hospice is to receive further assistance from the NI Executive.
Liz Cuddy confirmed that the Executive has announced that Southern Area Hospice Services is to receive a further significant amount of emergency funding. "This is great news for Southern Area Hospice Services and we thank the Executive and the Department of Finance for this support. As with the funding which was announced in May, this is to support us in these unprecedented times due to the ongoing loss of our fundraising and retail income.
We were overwhelmed by the support from our local community during the initial months of the pandemic and whilst this support is continuing, it has slowed significantly which is only to be expected given the challenges everyone is facing in the current climate. Today's announcement is therefore very much welcomed.
Mrs. Cuddy concluded "This government support is greatly appreciated and is recognition of the key role that the Hospice is playing in supporting the local community. We in turn appreciate the support that our local community has provided and continues to provide during these challenging times. All of this, coupled with the efforts and commitment of our staff, enables us to continue to deliver our excellent, and never more needed, services to our patients and their families".
Back