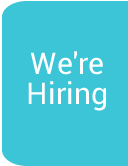 Hearts for Hospice tribute launch
Valentine's Day (14 February) is a day dedicated to love, affection and togetherness. This year to celebrate this special event we have created a tribute page where you can release a virtual heart balloon and make a dedication to a loved one.
The Hearts for Hospice tribute page is an opportunity for you to remember a loved one whilst supporting everyday Hospice care for patients and their families.
At Hospice we care for patients and their families living primarily in the Southern Trust area, offering specialist palliative and end of life care. Every year we help over 1,000 patients, with the aim to support those who are living with a palliative diagnosis live well with their condition and to help them achieve the best possible quality of life.
This year we need to raise £3.2 million to enable them to continue to provide these vital services. We hope that this tribute page will bring a moment of happy reflection on the times you shared with loved ones whilst supporting Hospice care.
You can upload a photograph, along with a personalised message and the dedication will show on the virtual memory wall.
To release a virtual heart balloon this Valentines visit: www.visufund.com/hearts-for-hospice or to do this over the phone contact Fundraising on 028 302 67711.
Back