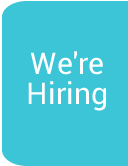 Help Us! Sign the Petition
We need your help!
Southern Area Hospice
is supporting the
Marie Curie - Northern Ireland
call for greater end-of-life and bereavement support in the Programme for Government. We are asking you to sign the petition to help ensure there is a greater focus on death, dying and bereavement so that people in Northern Ireland get the care and support they need.
The NI Executive's Programme for Government consultation closes on 22 March - we have just days to convince them to make this a priority. Please share.
Back