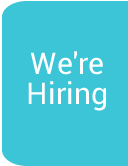 History
Southern Area Hospice Services was founded in 1989 when the nature of the health care ministry in the area was changing following the closure of what previously was a Maternity Unit at St. John's House. It was discerned after reflection, discussion and research, that the need for palliative care in the area was not being met. This called for a Hospice Service and in September 1989 the Hospice doors opened after securing the go-ahead and a percentage of the funding from the Southern Health Board.
Originally opened as a 6-bedded unit and has since expanded to become a 14-bed in-patient unit, which serves the entire Southern Health Board Region. The unit operates 24 hours a day throughout the year and is the heart of the hospice, caring for many people since opening.
The Hospice service has continued to grow over the years because of a committed Voluntary Board, dedicated staff and a team of volunteers who go above and beyond the call of duty to ensure the ethos of Hospice is protected and that the quality of care remains true to the founding values.