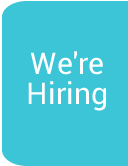 Homecare Visits
We can provide a range of services for you in the comfort of your own home.
Medical Home Care Visits
Southern Area Hospice Services provide medical home care service for those patients who wish to be cared for at home, in conjunction with the patient's GP. Treatment and support are given in conjunction with that of the primary care team.

The main aim of Home Care Visits are similar to that of our Outreach Clinics in that they provide ongoing specialist palliative support by the primary care team and deliver a service right to the heart of the community where it is needed most.
Specialist Palliative Care Nurse
The Southern Area Hospice provide a Specialist Palliative Care Nurse in the community around the Armagh and Dungannon area.
The Nurse is:
Skilled and experienced in controlling symptoms and caring for those with terminal illnesses whilst they remain in their own homes.
Offers the opportunity for patients to discuss physical, emotional and social needs.
Provides advice and support to patients, family and / or carers including information on benefits.
Can refer patients to other available services e.g. Social Worker, Physiotherapist, Occupational Therapist and Hospice.
Following a referral, the Specialist Palliative Care Nurse will contact you to arrange a home visit.
The Homecare Specialist Palliative Care Nurse works in the community. This service is available 9am to 5pm, Monday to Friday. Your Nurse is Martina Duffy. Martina can be contacted on mobile number 07554333838 or you can email: martina.duffy@southerntrust.hscni.net
For more information on Homecare visits contact us on (028) 3026 7711 or email: info@southernareahospiceservices.org