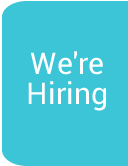 Hospice 40 Day Challenge
Southern Area Hospice Services have launched a challenge that anyone can take part in should it be individuals, families, businesses or other organisations and clubs; The Hospice '40 Day Challenge' takes place from Wednesday 6th March to Thursday 18th April. Instead of giving something up for Lent this year, why not take on something that will help the Hospice to help others! All you have to do to take part, is donate 40 items in the 40 days of Lent. Each day, simply choose one item from your home that you no longer wear or use and place it into a bag. At the end of the 40 days, donate these unwanted items to a Hospice shop of your choice in Newry, Banbridge or Rathfriland and turn your second hand goods into first class care.
The Hospice shops welcome donations of ladies and gents clothing, children's clothing, accessories, toys and bric-a-brac and are open from Monday-Saturday. The shops receive great quality donations with each bag having the potential to raise £25 towards Hospice care, so you can be assured that your 40 days donations are making a difference to local people who are living with life-limiting illnesses.
The three Hospice shops also have a dedicated team of staff and volunteers working continuously to help raise much needed funds and this is one of the many reasons why their shops are so successful. They rely heavily on the help of their volunteers and they always welcome new support. If you would like to become a volunteer, please contact their volunteer coordinators on 028 3026 771.
Back