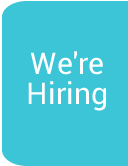 Hospice Achievement Awards
Congratulations to all our Hospice staff who were presented with awards in recognition of their achievements at a celebration event in Hospice on Friday 19th October. The awards were presented by CEO Liz Cuddy OBE, to staff across all teams within the Hospice in areas of Leadership and Management, Health and Safety, Computing, Palliative Care to Food Safety to mention a few. Southern Area Hospice Services wishes to congratulate all staff on their recent achievements and for their continued positive contribution to Hospice. The strength of our staff achievements are rooted in the depth of their passion for Hospice. Congratulations!
Staff Awards were distributed to those who passed assessments in the following areas:
IOSH TRAIN THE TRAINER

LEVEL 4 AWARD IN MANAGING FOOD SAFETY IN CATERING

BTEC LEVEL 5 IN INVESTIGATIONS

MEDICAL GAS RESPONSIBLE PERSON

PALLIATIVE CARE NURSING MODULE

ILM LEVEL 5 IN LEADERSHIP & MANAGEMENT

LEVEL 3 IN SERVICE INSPECTION & TESTING OF ELECTRICAL EQUIPMENT

POSTGRADUATE CERTIFICATE IN COMPUTING

ADVANCED DIPLOMA IN SUSTAINABLE DEVELOPMENT FOR THE THIRD SECTOR

LEVEL 2 DIPLOMA IN PROOFREADING AND EDITING

IOSH MANAGING SAFELY
The Hospice also recognised the Shining Light Award which was won by our Volunteers earlier in the year and the award which our Fundraising Team picked up from the Institute of Fundraising for 'Fundraising Team of the Year'.
Back