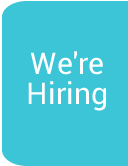 Hospice appoints new board members
Southern Area Hospice Services are delighted to announce the appointment of six new members to the Board. This comes at an exciting time as we prepare to celebrate the 30th anniversary of our Hospice and as we look to the future growth of our services across the Southern Trust region.
The new board members, Roger Wilson, Orla McPolin, Donna Houston, Michele Hutchinson, Andrew Cowan and Monica Duffy were welcomed at their first meeting on 13th August by Chairman Hugh Curran and existing members of the board and Hospice senior management team.
The newly appointed members have a wealth of knowledge in a variety of disciplines and will enhance the skills already on the board as the organisation embarks on a programme of strategic development. We take this opportunity to welcome the new board members to Hospice and look forward to working with them.
Back