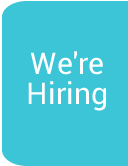 Hospice Autumn Walk heads to Ards Forest Park, Co. Donegal
Southern Area Hospice Services are delighted to launch their much anticipated Annual Hospice Autumn Walk which will take place on Saturday 6th October & Sunday 7th October 2018.
This year's walk will take place in the picturesque Ards Forest Park in Co. Donegal. Ards Forest Park is one of the most beautiful and varied forest parks in Ireland with a variety of sandy beaches, rivers and viewing points so walkers are in for a real treat.
On Saturday 6th October walkers will depart early from Southern Area Hospice (Courtenay Hill, Newry) and travel by bus to Ards Forest Park to meet the guides who will lead the walk. The walk will take approximately 4-5 hours to complete, covering 8-10kms of stunning scenery. Walkers of all abilities are welcome.
Walkers will stay that night at the Mount Errigal Hotel in Letterkenny where they can relax and enjoy a meal at the restaurant to recover from their exertions before travelling back to Newry by coach on Sunday morning.
All the funds raised through the Hospice Autumn Walk will help Southern Area Hospice Services to continue their work providing care and support to local people who are living with Cancer and other life-limiting illnesses, such as Multiple Sclerosis and Motor Neurone Disease. With a fundraising target of £2.6 million in 2018 alone the Hospice Fundraising department relies heavily on the support of the local community in helping them to continue to provide their special care. The Autumn Walk makes a valuable contribution towards this.
To secure your place, participants are asked to pay a deposit of £50 and commit to raising a further minimum of £200 for Southern Area Hospice Services.
If you would like more information or to sign up please contact Anne on 028 30251333 or email macoscara@southernareahospiceservices.org for an information pack.
Back