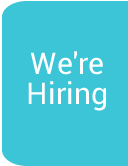 Hospice Car Boot Sale moves to Tesco Dungannon
Southern Area Hospice Services are delighted to announce that their monthly Car Boot Sale is set to move to a brand new venue this month. From Sunday 15th October 2017, the Car Boot Sale (which formerly took place in Edendork) will take place in Tesco Dungannon Car Park (Beechvalley, Dungannon, BT71 7BN) on the third Sunday of every month.
All buyers and sellers are welcome to come along. Start time is 8am and entry fee is £5 for sellers (cars and vans). Admission for buyers is free. Toilet facilities are available on the site.
All the money raised through the Car Boot Sale will help Southern Area Hospice Services to continue their work in the local area providing care and support to local people who are living with Cancer and other life-limiting illnesses, such as Multiple Sclerosis and Motor Neurone Disease.
Southern Area Hospice Services provide their care through a number of services including a 12 bedded in-patient unit in Newry, a Day Hospice unit in Newry and also one on D Floor in South Tyrone Hospital, Outpatient Clinics in Daisy Hill, Craigavon Area and South Tyrone Hospitals, a Homecare Nurse in the Armagh and Dungannon area as well as Bereavement and Carer Support in the Donaldson Counselling and Therapy Centre, Newry and in the Hospice Resource Centre, Irish Street, Dungannon.
In order to maintain the level of care currently available to local people and their families, the Southern Area Hospice Fundraising Department has to fundraise £2.5 million in 2017 alone.
The Car Boot Sale makes a valuable contribution towards this and Southern Area Hospice Services would sincerely like to thank Tesco Dungannon for coming on board to offer their support. Thanks are also extended to Joe McCurry for his continued dedication and hard work in organising the car boot sale each month.
So, why not have a clear-out, fill your car and come along on Sunday 15th October 2017 and set up a stall? Or just come along and browse for a bargain? Remaining dates for 2017 at Tesco Dungannon are Sunday 19th November and Sunday 17th December 2017.
For more information please contact Joe McCurry on 07980 472 853.
Photo caption:
Pictured helping to launch the Southern Area Hospice Services Car Boot Sale which will now take place at Tesco Dungannon on the third Sunday of every month, starting on Sunday 15th October at 8am, are (L-R): Graham Agnew, Tesco Dungannon Store Manager; Anne Mac Oscar of Southern Area Hospice; and Paul Bayne, Darren Mallon and Nicola Dobson of Tesco Dungannon.
Back