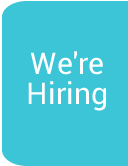 Hospice Car Raffle Winners Announced
Southern Area Hospice Services Car Raffle draw, which is in association with the Oaks Centre, Dungannon and Saltmarine Cars took place in the Oaks Centre, Dungannon on Saturday 29th June 2019.
The Oaks Centre put on a fantastic family fun day which was enjoyed by all those in attendance.
The draw took place at 3.30pm with the winning tickets being drawn by Chair of Mid Ulster District Council, Councillor Martin Kearney, Michael Salt of Saltmarine Cars and Tracey McKay of the Oaks Centre. The lucky winners were:
1st Hyundai i10: I. Stevenson, Portadown;
2nd £250: R. Clarke, Richhill;
3rd £100: B. Lyttle, Clonmore.
Southern Area Hospice Services would sincerely like to thank all those who bought tickets or supported the draw in any way. They would also like to thank all the wonderful volunteers who sold tickets for the draw and the various venues who hosted ticket sales. Thanks are also extended to Saltmarine Cars and the Oaks Centre for their ongoing support with our car raffle each year.
The lucky winner can't believe his luck and is looking forward to being presented with his car in the coming weeks.
Back