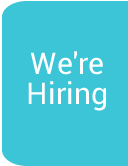 Hospice Care Week
Southern Area Hospice Services will celebrate Hospice Care Week from 8th-14th October with this year's theme "Heart My Hospice." From nurses to volunteers, chefs to chaplains and corporate partners to carers, the awareness-raising week celebrated the contribution of everyone involved in hospice care. The Hospice highlighted stories about staff, volunteers, donors and supporters and encouraged members of the public to share these using the hashtag #HeartMyHospice
Speaking about Hospice Care Week, Liz Cuddy OBE, CEO of Southern Area Hospice said: "Our Hospice is a special place, especially for those who have seen first-hand the incredible care provided to patients and their loved ones. Hospice Care Week gives us the opportunity to celebrate the diverse and skilled workforce we have at Hospice, coming together to deliver incredible care to our patients and support to their families. They are all united by their passionate commitment to the special ethos of 'Dignity in Caring' and ensuring that everyone they support is treated with kindness, dignity and respect.
The local community is very supportive of our Hospice and we hope that during Hospice Care Week they will take up the opportunity to show their affection for us and demonstrate their support in practical ways whether donating, volunteering or spreading the word about hospice care."
The multidisciplinary team at Hospice consisting of doctors, nurses, physiotherapists, chaplains, social workers, complementary therapists, catering, administrative and maintenance continue in their hardworking and demanding roles to ensure patients and families receive the care and support they both need and deserve. While the finance and fundraising team with the support of many volunteers continue with raising awareness and money to fund these services.
Our Hospice provides ongoing palliative care for patients and their families 24hrs a day, 7 days a week and 52 weeks a year. The care we give at Hospice attempts to control the many physical problems facing patients who are living with illnesses such as Cancer, MS, and Motor Neurone Disease. At other times, simply being there, holding a hand, listening to patients fears and concerns we simply make them feel safe, secure and not alone. Support is provided also to patient's families to help them cope. It is this very compassion and understanding which helps us deliver the expert care that we do.
This year's theme for Hospice Care Week 'I Heart My Hospice' which is the perfect opportunity to celebrate the contribution of everyone in Hospice and highlight the importance of every single person from staff right through to volunteers, supporters and the entire community.
Southern Area Hospice wish to thank all those who supported their work, not only during Hospice Care Week but throughout the year.
Back