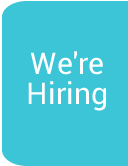 Hospice Care Week 2020
Southern Area Hospice Services is supporting Hospice Care Week, highlighting what it takes to provide care to those who need it most.
Hospice Care Week is the 5-11 October 2020 and Southern Area Hospice Services (SAHS) are taking part to highlight what it takes to provide quality palliative and end of life care to patients at your local hospice. It is an opportunity to remind people of the services that are available for patients and to strengthen the message that hospice care is to help patients who have life limiting conditions to live well for as long as possible.
To mark Hospice Care Week, on Wednesday 7th of October SAHS will be going blue to celebrate the amazing work of the hospice staff and help raise funds to support this vital service. Since the COVID crisis began in March, Southern Area Hospice Services has had to cancel or postponed planned fundraising activities which they rely on for most of their funding.
Every penny raised supports people and their families in your area. This year, SAHS would encourage everyone to show their support during Hospice Care Week by wearing something blue on Wednesday or Text CARE to 70004 to donate £10. Visit the SAHS website for more information or to download a Hospice Care frame to share on social media.
Liz Cuddy, CEO of Southern Area Hospice Services, said: "Southern Area Hospice Services is delighted to support Hospice Care Week. It is an opportunity to show what is involved in providing palliative and end of life care for the local community. It helps to change people's perceptions of what hospice care is. It has been a difficult year and I would like to take this opportunity to reach out and thank everyone who has supported us. As we move forward through these next months, we do not know what they will bring but we do know that we are part of a community that rallies around when help is needed. We are so fortunate to have your support and we are truly grateful to everyone who has helped us during these very challenging times. We hope that you will support us during Hospice Care Week."
How can you support SAHS this Hospice Care Week? The hospice will be using social media to share stories, introduce staff members and show you all the ways you can support your local hospice. Please follow, like and share. You can also support the hospice by shopping in or donating to any of the three charity shops in Newry, Banbridge and Rathfriland or by joining the hospice lottery or making a donation. Text CARE to 70004. For more information visit the website www.southernareahospiceservices.org,
DOWNLOAD "In Memory of..." FRAME
DOWNLOAD "Hospice Care Week" FRAME