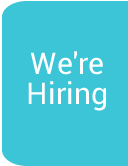 Hospice Celebrate 10 Years of the Midnight Memory Walk
Southern Area Hospice is delighted to launch their 10th Annual Midnight Memory Walk which will take place on Saturday 29th September 2018. The event which has been generously sponsored by Kelly's, Warrenpoint for the 4th Year running promises to be bigger and better than ever and we are inviting everyone to sign up and take part.
Plans are well underway for this year's event which will begin and end at the beautiful setting of St. Colman's College, Newry. Before the walk there will be a short remembrance service to give participants the chance to remember their loved ones. At 11.15pm walkers will set off on a 6km route around Newry with a view to the group walking through the countdown to Midnight. The route has been designed to be a fun and easy way for everyone to raise vital funds whilst supporting their local hospice. Why not get all your friends and family together and come along and help celebrate and remember your loved ones on this special night.
This year there will also be the chance to purchase one of our Limited Edition Midnight Memory Walk t-shirts which include a space on the back to write the name of the person you are walking in memory of. These can be ordered for a price of £10 each and include both adults and kids sizes.
Denise Doyle, Community Fundraising Officer at Southern Area Hospice Services added, "We are delighted to be launching our 10th Annual Midnight Memory Walk – this is a very special event in our Calendar which gives people the chance to remember their loved ones, whilst also raising vital funds for Southern Area Hospice Services. As we celebrate 10 years of this great event we would encourage anybody who is thinking about it to sign up and join us."
Gary Kelly of Kelly's, Warrenpoint who are the main sponsors of the event also commented, "Kelly's are proud to be the main sponsor of the event, especially due to it being the event's 10 year anniversary. It truly is a fantastic evening that the community has grown to really look forward to every year, and an event which does a superb job at raising funds to support the work of our local Hospice. I don't think there is any family which hasn't been touched by Cancer or illness and this event will help raise funds for a vitally important care service for those living within the Southern Health Board Area"
Registration is now open. The registration fee is £5 and participants are asked to raise a minimum sponsorship of £20 (individually). Or why not get a few family members, friends or work colleagues together and take advantage of our group discount for teams of 4 or more (£5 per person to register and minimum sponsorship of £15 per person). Under 14's register for free and are asked to raise a minimum sponsorship of £10 each. All fitness abilities can attend. Under 16's must be accompanied by an adult.
Please note that that due to high demand there will be no registration on the night and all participants must register before Wednesday 26th September. Registration can be done online at www.eventbrite.co.uk, by contacting Denise/Amy at the Hospice Fundraising Office on (028) 3025 1333 or emailing doyled@southernareahospiceservices.org.
Back