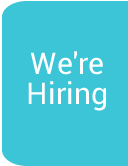 Hospice celebrate International Nurses Day
Southern Area Hospice Services will celebrate International Nurses Day on 12th May, the anniversary of Florence Nightingale's birth, a symbol of pioneering nursing. This day marks a celebration of the remarkable contribution that Nurses make not only to the organisation, but to the lives of the patients and their families for whom they care for.
This year, the Hospice marked International Nurses Day by celebrating the difference they make to patients and their families living in the local community.
Liz Cuddy, CEO of Southern Area Hospice said she was "delighted" to celebrate the achievements of the nursing team at Hospice.
"We have an excellent team who work with patients and families at the most difficult times," she said.
"The team greatly deserve the praise and recognition they get for the work that they do. As Chief Executive I am delighted to not only congratulate them but also to thank them for all that they do."
Nursing Director Carmel Campbell added: "Celebrating International Nurses' Day is a wonderful way to honour the invaluable work that our nurses do here at Southern Area Hospice Services.
"As the Nursing Director, I can see the dedication and compassion they bring to their roles, caring for patients and their families holistically, and ensuring that every person who visits Southern Area Hospice Services has a warm welcoming and peaceful experience."
"Nurses deserve the recognition and praise that International Nurses' Day offers. Although it is such a rewarding role, it does, of course, present its own challenges that are tough to deal with.
"Nurses are changing lives and looking after people who need care and support. This year, we should all take a moment or two to think about our gratitude for a nurse who has helped us, or one of our loved ones."
Speaking about International Nurses Day and her role at Hospice, Staff Nurse Bernie Farrell said: "Being a nurse means everything to me. I enjoy getting up and going to work in the morning, I enjoy helping people. And more than that, I enjoy interacting with people on a daily basis.
"I don't actually see the person in the bed as a patient. I see them as people that you chat to. Although I have a responsible role to care for people, and to be an advocate – it doesn't mean that I don't see someone as an individual. I love working at Hospice and the role I play as part of this team".
Staff nurse Orlagh Loftus finds her job very rewarding, she said: "We've a great team here in the hospice and we all support each other. It's a privilege I think, to look after patients when they are at this stage of their life. They do need a lot of care and attention.
"It's can be a frightening time for patients when they're diagnosed with illnesses such as cancer and they have to turn to palliative care. But it is our privilege to be able to look after them at this time."
And asked what is the most important quality a nurse should possess, Orlagh unhesitatingly said: "Certainly for palliative nursing, you need a lot of compassion. You have to respect the patient's dignity. Compassion and care is hugely important in any nursing, but especially so in palliative nursing."
If you would like to support Southern Area Hospice Services on International Nurses Day,
Text: SAHS
To:70060 to donate £3.
For more information on Southern Area Hospice Services, visit the 'Our Services' section of our website.
Back