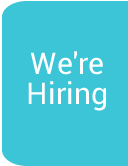 Hospice Celebrate International Volunteers Day
Southern Area Hospice Services will be celebrating International Volunteer Day (IVD) on 5th December and celebrating the dedication and commitment of all the volunteers who give of their time to help their local Hospice.
This celebration of IVD is an opportunity for volunteers and organisations, to raise awareness of the contribution they make to their local communities. It is also viewed as a unique chance for volunteers and organisations to celebrate their efforts, to share their values, and to promote their work among their communities, non-governmental organisations (NG0's), United Nations agencies, government authorities and the private sector.
The act of volunteering is found in all cultures, languages, and religions. Each year, hundreds of millions of people volunteer their time and skills to help make the world a better place. When they volunteer, they help to improve the lives of others. And when they volunteer, they also gain a greater sense of belonging to their communities.
Speaking about International Volunteers Day, Hospice Volunteer Coordinator Rosie Teggarty said "The Hospice is truly indebted to our wonderful band of volunteers who make such a difference to the lives of all of us here at hospice. We are so thankful to have such fantastic support across the Southern Trust area".
The Hospice hold the Investing in Volunteers award which is the UK quality standard for all organisations involving volunteers. Investing in Volunteers aims to improve the quality of the volunteering experience for all volunteers and demonstrates that organisations value the enormous contribution made by their volunteers. The Award demonstrates a model of good practice in volunteer management and enables Southern Area Hospice to advise and support their staff and volunteers on matters of good practice.
If you would like more information on becoming a Hospice volunteer, we have options available for everyone from helping with Fundraising, working in our local Hospice Shops, complementary therapists and drivers to take patients to our Day Hospice. For more information on how to become a volunteer contact Rosie or Andrea on (028) 302 67711 or email: teggartyr@southernareahospiceservices.org or mccanna@southernareahospiceservices.org
Back