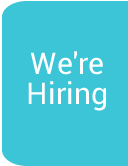 Hospice Celebrates International Women's Day
Celebrated each year on 8th March, International Women's Day is a global day celebrating the social, economic, cultural and political achievements of women. In honour of this day, we celebrate the strong women who work at our local Hospice and provide specialist care services to patients and families living locally.
Speaking to members of the Senior Management Team at Hospice, led by CEO, Liz Cuddy, we look at the roles of women in the organisation and how the team collaborates together each day.
Liz said "It is a privilege to be a part of this dedicated and committed team at Hospice, the majority of whom are women, with many in senior managerial roles. The caring environment we work in and our longstanding Hospice ethos make it such a wonderful place to work and an incredible team to be a part of. Since I took up my role as CEO, I can't begin to portray how uplifting the Hospice actually is; and the staff are a credit to the organisation and its reputation for providing 'Dignity in Care'. On International Women's Day, we celebrate each and every woman at Hospice, our staff, volunteers, patients and supporters."
With a majority female workforce and management team, the Southern Area Hospice Services are proud to showcase the achievements and hard work from their staff in order to run such a valuable and crucial service to patients and families across the Southern Trust region.
Nursing Director, Carmel Campbell said "A strong woman is both soft and powerful. Practical and spiritual, and that is how I look at all my nurses."
Each department in Hospice has a number of females taking on a huge variety of roles from providing direct care for patients to managing finances, volunteers, fundraising and much more. Maureen O'Hare, Support Services Manager spoke of International Women's Day saying that "A woman is the full circle, within her is the power to create, nurture and transform, the women at Hospice are truly amazing".
With over 100 staff and close to 400 volunteers, the Southern Area Hospice thanks everyone for their continued support over the years. Majella Gollogly, Fundraising Manager said "Working in Our Hospice is a very humbling experience; you are humbled by the positive comments from the patients and relatives indicating how appreciative they are of the services we provide; humbled by the level of care provided by our staff; and humbled by the level of support and generosity we get from the Public. Fundraising is a very challenging role, but also a very rewarding one. I am honoured to be part of the Fundraising, Shops and Lottery Teams, who together with a whole host of volunteers help to raise the funds necessary to keep our Hospice providing the range of care and services that local patients and their families deserve. Without each of these elements, we simply could not operate so thank you."
If you would like to support your local Hospice on International Women's Day, Text: SAHS25 £5 to 70070.
Back