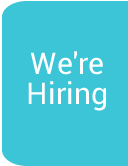 Hospice CEO receives OBE in Queen's Birthday Honours
The Board of Directors, Staff and Volunteers of the Southern Area Hospice, wish to congratulate our CEO Mrs Liz Cuddy on receiving an OBE in the Queen's Birthday Honours List which was announced over the weekend. Mrs Cuddy is a Board Member with Radius Housing and has received this award in recognition of her work for services to the Social and Affordable Housing Sector in Northern Ireland.
Speaking of her recent award, Liz Cuddy said: "It was a huge surprise to receive an OBE. I am delighted and feel greatly honoured and privileged. It is however a reflection of the hard work and dedication of many people originally in Helm Housing Association and more recently in Radius."
The Queen's Birthday Honours List recognises the achievements of a wide range of extraordinary people and the organisation wishes to extend sincere congratulations to our CEO, Liz Cuddy on this outstanding accolade.
Back