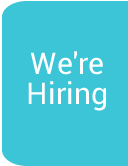 Hospice Gala Ball raises £22k
A huge thank you to the Hospice Dinner Dance Committee who have raised the fantastic amount of £22,000 after their 48th Annual Hospice Gala Ball on 23rd March with a full house in the Canal Court Hotel & Spa. Guests danced the night away to live music provided by the fabulous 'Motown Sensations' and arrival music by the talented Bill Finnegan from the Saxophone Lounge.
Geraldine Loughran, Chairperson of the Hospice Dance Committee said: "We are honored to be presenting a cheque to Southern Area Hospice for £22,000 from this year's dance. It would not have been possible without the help and support from our Main Sponsor Around Noon, all those who donated raffle and auction prizes and of course to everyone who attended on the night. We would also like to thank the businesses and individuals who gave of their time also in making the night a success. It takes over £7k per day to run our local Hospice and we are delighted to be able to help such a wonderful organisation".
On the night, patrons enjoyed a fabulous raffle, auction and enjoyed having their photo taken at the Flip Events Magic Mirror photo-booth. This event has been extremely well supported each year by the local community and we look forward to welcoming everyone again in 2019.
Grainne Mulgrew from Southern Area Hospice said "We are very grateful to our Dance Committee for their continued effort and support in organising this event. This fantastic group meet each month in order to ensure a great night is created for all in attendance and once again they have handed over a huge amount of money to help us provide our much needed services to the local community".
Pictured are some of the Dance Committee members handing over a cheque to Liz Cuddy, CEO Southern Area Hospice. Photographed from left to right: B/R - Grainne Mulgrew, Southern Area Hospice, David Buchanan, Lisa Mulkerns, Maura Cranley, Mairead McLoughlin, Patricia Freeman F/R – Geraldine Loughran, Chairperson of the Dance Committee, Liz Cuddy, CEO Southern Area Hospice and Irene Holland.
Back