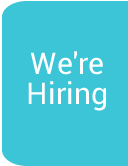 Hospice Great Gatsby Gala Ball Raises £25k
Hospice Dinner Dance Committee has raised a fantastic amount of £25,000 after their 47th Annual Hospice Gala Ball on 3rd March in the Canal Court Hotel & Spa. This year's theme, the Great Gatsby, seen guests enjoy a night of Roaring Twenties fun.
Patrons danced the night away to live music provided by local band 'Cold Porter' and enjoyed a special Charleston performance from the Dance Committee Members.
Geraldine Loughran, Chairperson of the Hospice Dance Committee said: "We are delighted to be handing over a cheque to Southern Area Hospice for £25,000 from this year's dance. We would like to thank everyone who came on the night, sponsored items in the raffle and auction and to the businesses and individuals who gave of their time also. It takes £6,849 per day to run our local Hospice and we are honored to be able to help such a wonderful organisation".
Pictured are some of the Dance Committee members handing over a cheque to Ann Cooney, CEO Southern Area Hospice. Photographed from left to right: F/R Irene
Back