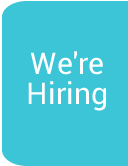 Hospice hit the Radio with Gordons Chemists
Thank you to Gordons Chemists for their continued generosity of sponsorship which has allowed Southern Area Hospice Services to run a radio campaign with Q Radio?over the next 12 months. This partnership has followed on from a campaign last year when we ran our first Hospice TV advert on UTV. Listen out for our radio adverts which have started this week at various times throughout the day. Each month we will be highlighting a different service, campaign or event. We are indebted to Gordons Chemists for their continued support which allows us to raise awareness of Hospice and our services.
Gordons Chemists have also been assisting with the facilitation of health and beauty therapy workshops and treatments in the Hospice Dungannon Resource Centre and the Day Hospice in Newry. The Pharmacy Managers and their teams have been offering help and advice to patients and have organised a range of talks from suppliers including Clarins Fragrance Group.
Grainne Mulgrew, PR & Events Officer said "This sponsorship has given us the opportunity to reach more people across our region and highlight the vital services available to patients, share information on fundraising events and showcase campaigns and career opportunities. Gordons Chemists have been wonderful supporters to Hospice with both sponsorship and the ongoing support they are providing with their health and pampering sessions for patients, carers and service users. It is through businesses like Gordons Chemists that we are able to continue the work that we do and we are extremely grateful".
Each month, Gordons are providing a session with patients. One of the most recent events took place at the Day Hospice facility in Newry, where patients met with Catriona Rafferty, the Commercial Training Manager for the Clarins Fragrance Group who provided a session on Thierry Mugler and their range of products. Patients were treated to an interesting workshop on perfumery and received hand massages from their favourite scents as well as generous goody bags to take home.
Zara Thompson, Cosmetic and Fragrance Area Manager at Gordons Chemists said "We are delighted to take the opportunity to give something back to the local community by supporting such worthy cause as the Southern Area Hospice. By hosting fragrance pamper mornings including Clarins, La Roche-Posay, Vichy and Thierry Mugler demo events, it is our sincere hope that in some small way we can make a difference in people's lives".
These interactive workshops give patients and service users the chance to relax and forget about worries whilst experiencing pamper sessions with some of the most luxurious skincare products on the market.
Southern Area Hospice Services would like to thank Gordons Chemists for their continued support throughout the year. Listen out for our Hospice radio adverts which will change each month. More information on Hospice services are available on our website.
Pictured at the launch of the Radio Campaign is Robert Gordon, MD Gordons Chemists, Victoria Black, Day Hospice Sister at SAHS and John Clarke, Q Radio.
Back