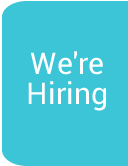 Hospice Launch 27th Annual Towpath Walk
Get your friends and family together and join us on Sunday 22nd April for the 27th Annual Hospice Towpath Walk. Thank you to Warrenpoint Port who have generously sponsored the Towpath Walk for the second year in a row and with their support the Hospice hope to make this year's walk the biggest yet.
Our dedicated Hospice volunteer and walk organiser for over the last 27 years Deborah Kennedy invites everyone in the community to get involved and support their local Hospice.
Walk participants will meet and register at the Newry Cue Club at 2.30pm to set off for 3pm. On the day we will be joined by Q-Radio's very own Kevin McAllister who will get the atmosphere going with some music and banter before the walk commences! All walkers will set off from the Cue Club car park and continue along the towpath to Steenson's Bridge and back to the Cue club. A light buffet will be served for the walkers afterwards in the Newry Hockey Club on the Belfast Road.

We need all the support we can get as the Hospice must fundraise £2.6million in 2018 to keep our services operating at their current level.

Walk organiser Deborah Kennedy puts a lot of time and effort into this event year after year, therefore we only ask our walkers to take a sponsor card and have your friends and family sponsor you a minimum of £20 per walker.

You can register for FREE via eventbrite, simply search 'Hospice Annual Towpath Walk' at www.eventbrite.co.uk or alternatively you can register over the phone with Amy in Fundraising on (028) 302 51333. Thank –you!
Pictured below are Event Sponsors and Staff members from Warrenpoint Port helping to launch the 27th Annual Hospice Towpath Walk along with event organiser Deborah Kennedy and Southern Area Hospice fundraiser Amy Henshaw.
Pictued Back Row L-R: Des Sloan, Stephen Trainor, Peter McGennity, Ben Houston, Micheal Murtagh, Conor Hughes, Majella Golloghy
Front Row L-R: Richard Houston, Sharon Davis, Amy Henshaw, Deborah Kennedy, Patrick McConville, Ashlene Kielty.
Back