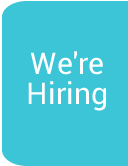 Hospice Out of Hours Nurse – Casual
Vacancy Description:
Job Ref: HOOH/04/23
Band: see Job Description for further details
We are delighted that support from the Department of Health's Cancer Charities' Support Fund, administered by the Community Foundation NI, is enabling us to develop our Community Services in line with our strategic plan.
The next step in the growth of our Community Services is to launch an out of hours, on-call nursing service.
The service will be provided at night – 365 days per year, from 22.00 to 08.00 – in patients' homes.
We are therefore seeking to recruit a pool of nurses who will work as part of the Hospice Out of Hours Nursing Team. They will be responsible for providing a nursing service to patients, who have a cancer diagnosis and are at end-of-life, as well as offering support for their families. Shifts will be allocated based on availability.
As this role will involve lone working in patients' homes, candidates must have excellent standards of nursing care, be able to work on their own initiative and demonstrate good time management and organisation skills.
This is an opportunity to join a team which plays a key role in supporting the local community. If this is something that you are interested in and are registered on part 1 of the NMC register with two years' post registration experience, live within 50 minutes travelling time (measurable by Google Maps) of any address within the catchment area and meet the other criteria outlined in the Job Description, then we want to hear from you.
Recruitment and interviewing for this position are ongoing.
Related Documents
job_advert_out_of_hours_nurse_april_23(1)
job_description_-_hospice_out_of_hours_nurse_bank
application_form_out_of_hours_nurse_hooh0423
Information_and_Guidance_Notes(6)