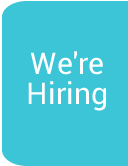 Hospice receive Investing in Volunteers Award
Southern Area Hospice Services are delighted to once again receive the Investing in Volunteers (IIV) award which recognises the excellent work they do in involving and supporting volunteers. Investing in Volunteers is unique in that it is the only standard that focuses on volunteers and is based on four areas of volunteer management; planning for volunteer involvement, recruiting volunteers, selecting and matching volunteers and supporting and retaining volunteers.
IIV is the UK quality standard for all organisations involving volunteers. IIV aims to improve the quality of the volunteering experience for all volunteers and demonstrates that organisations value the enormous contribution made by their volunteers. The Award demonstrates a model of good practice in volunteer management and will enable Southern Area Hospice to advise and support their staff and volunteers on matters of good practice.
Speaking on behalf of the Hospice, Andrea McCann Volunteer Co-Coordinator commented:
"After receiving our Investors in Volunteers Standard 3 years ago we are absolutely delighted to have achieved re-accreditation. The service we deliver to our patients and their families would not be possible without our volunteers. We are truly honored to have such a great team of volunteers who give their time, dedications and commitment to the Hospice.
Southern Area Hospice Services are always looking for volunteers to spare some time to help with a number of duties including assisting with administration duties, fundraising activities, complementary therapists, work in our Cafe and drivers. For more information on how to become a volunteer contact Rosie or Andrea on (028) 302 67711 or email teggartyr@southernareahospiceservices.org or mccanna@southernareahospiceservices.org
Pictured receiving the award left to right: Andrea McCann, Volunteer Co-ordinator, Liz Cuddy, CEO, Denise Hayward, CEO Volunteer Now and Rosie Teggarty, Volunteer Co-ordinator.
Back