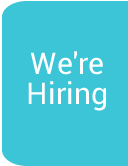 Shops
The Southern Area Hospice has three shops that sell good quality clothing, footwear, accessories, bric-a-brac and books. The shops also accept older fabric/material items, such as blankets, sheets, curtains and worn clothes for recycling.
Follow us on
Facebook - SAHS SHOPS https://www.facebook.com/SouthernAreaHospiceShops
Instagram - Southern Area Hospice Shops https://www.instagram.com/southernareahospiceshops
Each shop has a dedicated team made up of staff and volunteers that work continuously to raise valuable funds for the Hospice.
The success of the shops is due to the fine quality of stock that is donated by the public. If you have any quality items that could be sold, please see all shop details for your nearest branch.
GIFT AID
By opting for Gift Aid on your donations you add another 25% to the value of your donation. Read more on Gift Aid here >>
Southern Area Hospice Services shops are located in the following areas:
Newry

1c Monaghan Street
Newry
Co. Down
BT35 6BB
Tel: 028 3025 1194

Opening Hours:
Monday, Tuesday, Wednesday, Friday, and Saturday
9.30am - 4.30pm

Closed Thursday & Sunday

Banbridge

5 Rathfriland Street
Banbridge
Co. Down
BT32 3LA
Tel: 028 4062 9709

Opening Hours:
Tuesday, Wednesday, Thursday, Friday, and Saturday
9.30am - 4.30pm

Closed Monday & Sunday

Rathfriland

2 Downpatrick Street
Rathfriland
Co. Down
BT34 5DG

Tel: 028 406 38103

Opening Hours:
Monday, Tuesday, Wednesday, Friday, and Saturday
9.30am - 4.30pm

Closed Thursday & Sunday