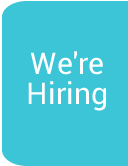 Hospice Volunteers Win 'Shining Light' Award
Congratulations to our fantastic team of Volunteers who won the 'Community Project/Service Award' at the Confederation of Community Groups 10th Annual Patricia Graham 'Shining Light' Awards on Friday 8th June.
With an attendance of over 500 guests in the Canal Court Hotel and Spa, Newry, patrons from a wide range of community and voluntary organisations attended to recognise the important work done by volunteers.
Southern Area Hospice Volunteers picked up the final award on the night which highlighted the huge contribution this team make to both the organisation and the local community. Speaking of the award, Andrea McCann, Hospice Volunteer Co-ordinator said:
"Well done to all our amazing volunteers who won the Shining Light Award for Service to the community. We are truly grateful for their continued help throughout the year and could not do without their ongoing support. Each and every one of our volunteers help in so many ways in our Hospice wards, retail shops, café, driving patients to our Day Hospice, helping in our Day Units, Resource Centre, assist with Fundraising events, selling lotto and raffle tickets, counselling, reception and administration duties, gardening and counting money. Without Volunteers, our Hospice could simply not operate and we feel this is a fitting tribute to the hard work and time they give to their local Hospice."
If you would like more information on becoming a Hospice Volunteer, contact our Volunteer Co-ordinators Andrea or Rosie on (028) 302 67711.
Back