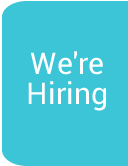 Hospice welcomes Chair of Mid Ulster Council
The Chair of Mid Ulster Council, Mr. Sean McPeake has paid a visit to the Southern Area Hospice Services Day Hospice in South Tyrone Hospital on Wednesday 3rd October. During his visit, the Chair took a tour of the facilities and met with a number of staff, patients and volunteers to see first-hand the exceptional range of specialist services and care provided.
Mr. McPeake was greeted on his visit by Carmel Campbell, Nursing Director at Southern Area Hospice along with members of the multidisciplinary team in the Day Hospice and some of the patients who attend the facility.
Speaking of the visit, Council Chair Sean McPeake said: "I was delighted to be able to come and experience first- hand the vital service the Southern Area Hospice provides to those who need it in our area and beyond. It was utterly humbling to meet with some of the staff and volunteers who dedicate so much to the service and the patients whose resilience was so inspiring.
"The hospice relies heavily on fundraising so I would encourage everyone to spare a thought and give what they can to help this remarkable service continue to deliver impeccable care for so many."
Carmel Campbell, Nursing Director at Hospice expressed her gratitude to the chair for visiting the facility which is very important to patients and families in the local area. Carmel said:
"We would like to thank Mr. McPeake for visiting our Hospice and for his kind words and praise of our services. This visit gave the Chairperson an opportunity to chat not only with our staff, but also to hear from patients in our Day Hospice about the importance of our services. In addition to the tour of our facilities, we had the opportunity to share and discuss our aspirations for the delivery of future services in order to meet the demand for palliative care in this region".
Southern Area Hospice Services would like to thank Mr. McPeake for visiting our Day Hospice and we look forward to working with him during his term as Chair of Mid Ulster Council.
If you would like further information on our services in your area, contact us on (028) 302 67711.
Back