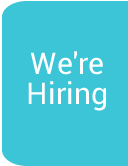 Hospice welcomes Lord Mayor of ABC
Thank you to Lord Mayor of Armagh City, Banbridge and Craigavon, Gareth Wilson who made a visit Hospice this week and took a tour of the facilities, meeting with staff, volunteers and patients along the way.
"What an insightful, memorable experience it was," One gentleman I met had been given the all clear, only for cancer to return and what struck me was his acceptance. What also struck me was the warmth, the dedication of the staff, the friendliness and the calm atmosphere" he explained.
The Lord Mayor met with Liz Cuddy, the new Chief Executive, and the multidisciplinary team at Hospice who gave him a tour of the building and the opportunity to meet with some of the patients.
"The building isn't the focus – it's the work that goes on inside it," said the Lord Mayor.
"One particular lady called me to her bedside – she wanted to see me. Again the 'acceptance' and her strong faith struck me. She says you know the way hotels can be 3 star and 4 star? Well she said 'this place is 7 or 8 star they treat me so well'."
"I will cherish this visit and the conversations I have had this week. The work going on and support given to patients and families is priceless and immense – please keep supporting the Hospice" the Lord Mayor continued.
During the visit, the Lord Mayor presented a donation from the Councillors on Armagh, Banbridge and Craigavon Borough Council to CEO, Liz Cuddy and some of the Hospice team.
Southern Area Hospice Services would like to thank Lord Mayor Gareth Wilson for taking the time out of his very busy schedule to spend it with us and we look forward to working with him during his term as Lord Mayor and as a Councillor in our area.
Back