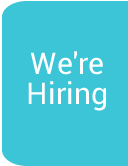 Hospice Win 'Team of the Year' at Irish News Awards
Southern Area Hospice Services were delighted to be awarded 'Team of the Year' at the Irish News Workplace and Employment Awards which were held in the Titanic Building, Belfast on Thursday 8th June. This year, the Irish News received a record number of entries from businesses across a range of sectors and to win an award in such a strong category was testimony to the organisation and its employees.
Irish News business editor Gary McDonald chair of the juding panel, was joined by representatives of five of our seven premium business partners including Brian Byers (Ulster University), Dolores Vischer (Queen's University), Orlagh O'Neill (Carson McDowell), Olga Pollock (Phoenix Natural Gas), Nicola Wilson (Armagh Banbridge & Craigavon Borough Council) and Cathal Geoghegan (Mount Charles).
The winners were revealed at the gala black-tie dinner by the fantastic duo of co-hosts including comedian Patrick Kielty and broadcaster/journalist Jim Fitzpatrick.
Speaking about the category of 'Team of the Year', the hosts revealed the comments from the judging panel about Southern Area Hospice Services saying: "Each department here is like a cog in a wheel, working in perfect sync and contributing towards a shared aim. The judges said they felt like they just wanted to be part of this team."
The judges commented favourably on the exceptional quality of the award submissions, where applicants remain unerringly determined to stand out and benchmark themselves against their peers.
"We were overwhelmed again not just by the sheer numbers, but by the exceptional quality of the entries this year," Gary McDonald said.
"The standard was impeccable, and every single winner will have thoroughly earned the right to step up to the podium in a month's time," he added.
Irish News marketing manager John Brolly said: "We're delighted that our Irish News Workplace & Employment initiative continues to stand out as an award that organisations really want to win. It is a really positive reflection on the how important people are in terms of providing a company with the edge in today's highly competitive environment.
"No matter what sector you operate in, people are key to success, and the companies and organisations who will emerge successful in our awards underline the phenomenal calibre of high-performing employees in Northern Ireland."
Representing Southern Area Hospice Services receiving the award from left to right: Majella Gollogly, Grainne Mulgrew, Orlagh O'Neill of Carson McDowell presenting the award, Dr Osmond Morris, Ann Cooney, Fiona Robinson and Bernadette McGuinness.
Back