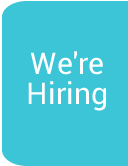 Host a Hospice Coffee Morning
Raise your cups & Raise funds for your local Hospice!
Can you host a morning in aid of your local Hospice? The Southern Area Hospice are calling on hosts to get involved and a host a fundraiser at a time that best suits you. Whether you decide to host for family, friends or colleagues in the house, garden, office, school or hairdressers, you will be helping patients and families who have received a palliative diagnosis live well with their condition, to offer quality of life until the end of life.
To register and receive a coffee morning pack, please complete the form below of call our Fundraising Team on 028 3026 7711
For the fourth year running, local Credit Unions have joined together to kindly sponsor our Annual Coffee Morning Campaign.
Back