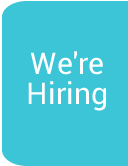 Housekeeping (Perm & Temp)
Vacancy Description:
Job Ref: HK/08/22
Closing Date: 30/09/2022
Band: Band 1 (£9.51 per hour)
We have an opening for experienced housekeepers to join our current team on a permanent and temporary basis. The permanent position is for 32.5 hours per week and the temporary position is for up to 1 year and is 26 hours per week.
Applicants must have a minimum of 6-months previous cleaning experience in a healthcare/commercial setting, with excellent standards of cleanliness and hygiene.
Related Documents
job_advert_housekeeper(3)
job_description_-_housekeeper(1)
application_form_-_housekeeper_hk0822(2)
equal_opportunity_monitoring_form_2022(7)
Information_and_Guidance_Notes(79)