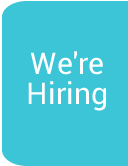 How our lottery works

The Hospice Lottery provides a regular form of income for Hospice services and also gives something back to our loyal supporters. By playing our Lottery, you are helping us to achieve our Fundraising target of £3.1million this year which will help us to continue providing care for local patients and their families.
The draw takes place every Friday (except for Bank Holidays)
Join online, by calling 028 302 67711 and pay by cash, cheque, standing order or card payment
Once you join, you will be assigned a unique 5 digit lottery number which we will send you in the post
Your unique number is then entered into each draw that you have pre-paid for
Winners are chosen by computer at random
If you are a winner, we will automatically post the prize directly to you
Weekly draw results are posted on our website every Friday (except for Bank Holidays)
Why should I sign up?
It's a fun and easy way to raise money for your local hospice, helping us achieve our fundraising target of £3.1 million this year
Our Lottery provides a regular form of income that we can rely on for Hospice services
Gives you a chance of winning up to £5,000 every Friday
Only costs £1 per week or £4.34 per month
Who can join?
Anyone over 16 years of age can play SAHS Lottery. To join you must complete an application form, either online here or simply by clicking the link below to download an application form. Print and complete the form, with your Bank details, card details or enclose a cheque made payable to Southern Area Hospice Services and return it to:
THE LOTTERY OFFICE
Southern Area Hospice Services
FREEPOST BEL3833
NEWRY
BT34 2BR
DOWNLOAD LOTTERY APPLICATION FORM
How Else Can I Support the Hospice Lottery?
Encourage your family and friends to sign up.
Give a gift with a difference, give your friend or loved one a Lottery Membership Gift Certificate available to purchase online here or call our Lottery Office on 028 3026 7711
Our Hospice Lottery Wedding Favours are very popular with brides and grooms to give their guests the chance of winning while supporting their local Hospice on their special day.
Why not join local businesses including Norbrook, Kukoon Rugs, Gourmet Island and many more by introducing our Hospice Lottery to your workplace? For more information email fundraising@southernareahospiceservices.org