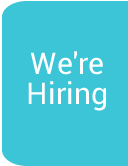 How you can help
This year we need to raise £3 million to enable us to continue to provide these vital services.
To achieve this £3 million, we need to raise £250,000 per month, OR £58,000 per week and OR £8,200 per day, £343 per hour.
How can you help?
Play the Hospice Lottery
Joining the hospice lottery is an affordable way to support us on a regular basis. It is only £1 per week to enter plus you are in with the chance of winning weekly prizes.
The draw takes place every Friday and there are three guaranteed winners each week of £300, £200 and £100 prizes, plus a rollover prize of up to £5,000.
To take part, register online at southernareahospiceservices.enthuse.com/newmembers or call 028 3026 7711.
Sponsor a Nurse
You can help from only £10 per month. By sponsoring a nurse you will be helping Southern Area Hospice Services care for and support patients and their families today, tomorrow and into the future. Regular committed support is so important to Southern Area Hospice Services as it allows them to plan for future needs of their patients in the knowledge that they can depend on a regular source of income.
Learn more about Sponsor a Nurse here www.southernareahospiceservices.org/donate-now-sponsor-a-nurse
There are many other ways you can get involved