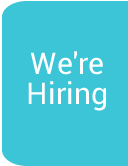 Ireland International rugby player Jacob Stockdale helps launch Hospice 500 Club
Southern Area Hospice Services had an important visitor recently, just prior to his outstanding performance against Wales in the Natwest Six Nations in Dublin. Jacob Stockdale, Ulster and Ireland wing, whose father Graham is a Hospice Chaplain was delighted to support the work of the hospice.

The hospice 500 Club is appealing to businesses to join and to allow us to continue to provide our current levels of care. Annual Membership costs just £100 but money raised allows the hospice to develop services for the 1,000 local people it cares for each year.
Membership is open to everyone so simply contact the fundraising office on 028 30251333 or e-mail stephensf@southernareahospiceservices.org to get a membership form. Nothing could be easier!
A further incentive for joining the Hospice 500 Club is that businesses who return their forms before the end of April 2018 will be entered into a draw for a chance to win 2 complimentary tickets for our Ladies' Luncheon on 17th May in the Canal Court Hotel, Newry. Since these tickets alone are worth £50, this may well be the best £100 you have ever spent!
Back