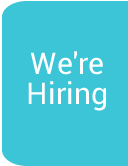 John Dalzell is Awarded OBE Medal
Mr John Dalzell has been presented with his OBE which he received on this year's Honours list in recognition of his continued work and service to Southern Area Hospice. John, who held an MBE, was delighted to have stepped up to an OBE for his 29 years of service. John has been sitting out on Hill Street for Southern Area Hospice since 1991, raising almost £1.9 million in the process. This coming year will mark his 30th consecutive Sit-Out whilst John turns 80 this year mid sit-out.
Presenting the OBE to John is Lord Lieutenant of Down, David Lindsay.
Back