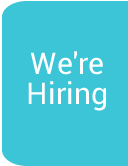 John Dalzell OBE 31st Sit-Out
John Dalzell OBE is to sit out for his 31st year from 10th-24th December on Hill Street for the Southern Area Hospice.
So far, John has raised an incredible £2million to date and turns 81 this year.
John is now providing a contactless card payment option. Why not pop down and visit John this Christmas or alternatively you can donate by hitting the link button below.
Johns team will also be placed at B&Q, Fiveways and The Quays.
Good luck John
Back