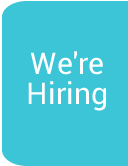 John Dalzell OBE 31st Sit-Out Total
JOHN DALZELL RAISES £139,377 FOR HOSPICE
John Dalzell OBE completed his 31st Annual Christmas Sit Out on Hill Street Newry in December 2022 and presents another incredible cheque for £139,377 to the Southern Area Hospice. John, who turned 81 at Christmas, sat out on Hill Street Newry in his trailer for 2 weeks in the run-up to Christmas and had his team at other locations at Fiveways, The Quays, and B&Q Newry. John has now raised an incredible £2.15million to date for local Hospice care.
John as always wished to extend his thanks to each and every person who helped in any way to make this year's Sit-Out such a success. Hospice Fundraising Officer, James McCaffrey said
"Christmas 2021 was a huge milestone for John as he reached 30 years of sitting out, turned 80 years old, and aimed to surpass £2million. Having done all that, we thought what is next? And for John, that was to Sit-Out again! John knows he has the ability to raise such substantial much-needed funds for our Hospice, so therefore finds it hard to walk away. John never ceases to amaze us having raised almost £140'000 this year amidst a cost of living crisis. This is a true testament to John's efforts, and to everyone who supported him over Christmas! Well done John and team!"
Picture:
John Dalzell OBE presented his final cheque to the nursing staff at Southern Area Hospice.
Back