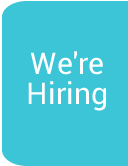 John Dalzell's Christmas Sit Out.
John Dalzell's Christmas Sit Out will be going ahead for the Hospice this year. This will be his 29th consecutive Sit Out this year from Sat 12th December- 24th December 2020.
We are in the process of making John's trailer safer and with an option for contactless / card donations.
John will hopefully be in his usual Hill Street location, as well as Fiveways, B&Q, and The Quays.
Further details on how you can donate to John to follow, in the meantime if you would like any more information please contact James on 028 3025 1333.
Back