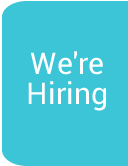 JumpingClay: Get creative at home to raise Hospice funds this St Patrick's Day
JumpingClay Newry launches its first Charity Partner initiative this month to support Southern Area Hospice Services by raising funds through exclusive Leprechaun Charity kits.
These Charity kits provide a step-by-step clay activity to complete at home and will be available to purchase online. The activity is suitable for children (with supervision) aged 5 and over. There is no age limit so it is a great family activity that provides a safe, fun way to raise funds.
Una Russell, Proprietor of JumpingClay Newry said: "We understand that charities are struggling which is why we have launched this Charity Partner initiative. The Hospice has touched so many families, and it has to raise £8,200 per day to maintain much-needed services. We are delighted to be able to support in this way."
Kits include all the clay needed and an email is sent with a link to access the pre-recorded workshop. Modellers follow Una to create their own Leprechaun which takes around 1 hour to complete. The video can be paused and replayed at any time so everyone can work at their own pace. JumpingClay is totally mess free, 100% non-toxic and air-dries without the need to bake.
Normally £8.50, these workshops have been reduced to £7 per person with £2 from each purchase donated to the Hospice.
Special thanks were given to Granite Exchange for providing a central pick-up point for the kits once they have been purchased online.
Siobhan McArdle, SAHS Fundraising Manager said: "Southern Area Hospice Services are delighted to be a charity partner for Jumping Clay Newry in 2022. We would like to encourage you to support your local Hospice this New Year by taking part in this fun workshop, while getting the chance to learn or develop a new skill. £2.00 from each workshop will be donated directly to Southern Area Hospice Services – and every penny really does count!"
Order your Leprechaun Charity Kit online: https://bookwhen.com/jumpingclaynewry
Once ordered, collect your kit between Wednesday 9th – Friday 11th March in Granite Exchange, 5-6 Kildare Street, Newry.
For further information, please contact Una Russell, Proprietor, JumpingClay Newry or call mobile +447511527511
Back