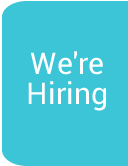 King and Queen of Gullion Crowned
The King of Gullion 10k Challenge took place on Sunday 12th November at Slieve Gullion Forest Park with record number of entries this year and all proceeds to Southern Area Hospice Services. Chairperson of Newry, Mourne and Down District Council Roisin Mulgrew counted down the race and set the runners on their way.

Fantastic times were recorded by many of the runners who took to the mountain roads and trails with winners of both male and female races from Newcastle AC. Southern Area Hospice Services would like to thank and congratulate everyone who took part and well done to those who placed in the race. Winners listed below:
MENS
1st - David Hicks (Newcastle AC)
2nd - Colm Murtagh (Newcastle AC)
3rd – PJ O'Neill (Crossmaglen)
LADIES
1st – Mari Troeng (Newcastle AC)
2nd – Bernadette O'Kane (Dub runners)
3rd – Diane Watson (City of Lisburn Runners)
This year the event also offered a prize to the first running club with 3 runners to cross the finish line which was won by Newcastle AC. Southern Area Hospice would like to thank mac-group for returning this year as the main sponsor and to all the local businesses who have supported the event by sponsoring KM markers: Slieve Gullion Motors, The White House Contemporary Furniture, Value Fuels, Doran Kitchens, The Three Steps Sports Bar, Gap O the North Pub and Gifted Hair and Beauty. A word of thanks to Synge & Byrne Slieve Gullion who provided all the post-race refreshments and looked after our runners after the race and to Mulkerns Eurospar who provided fruit to fuel the runners on their journey. Thank you to Over the Bridge Arts who facilitated an arts and crafts workshop to keep all the kids entertained and to Dermot Winters for all his help with the planning, the hospice staff and volunteers and all those who marshalled and assisted on the day and of course thank you to all the runners who took part to make the event such a success. Well done to all the winners and thank you to everyone for supporting your local Hospice.
Thank you to everyone who helped to make this race possible including our sponsors mac - Dynamic Construction People and Synge & Byrne who provided the post race refreshments, to our KM Marker sponsors Dorans kitchen & home, Slieve Gullion Motors, The White House Contemporary Furniture, Value Fuels, Meigh, Three Steps Bar & Lounge, Dromintee, Gap Of The North Jonesboro, Gifted Hair & Beauty Salon and Mulkerns EUROSPAR who provided fruit. Thank you to Dermot Winters for his hard work, to Colm Fearon and Elaine McCann who braved the cold and went to the summit and snapped our runners, Briege Roe for taking pics, Championchip Ireland for timing the race, Eugene McCrink for being the sweeper runner at the back and to Over the Bridge Arts for providing an entertaining arts and crafts workshop for the kids. Thank you to Newry, Mourne and Down District Council Chairperson Roisin Mulgrew for starting the race and to all our staff, volunteers and helpers who assisted on the day.
The official race results can be viewed online via www.championchipireland.com
Back