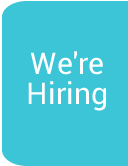 LAF's Christmas Cracker Fundraiser
Thank you so much to Lorna Amy Foster Hair and Beauty who has organised the "Christmas Cracker Fundraiser". Lorna will be selling a range of Christmas crackers with hidden prizes inside, with all proceeds in aid of Southern Area Hospice Services!
Call into the LAF store and choose your Christmas cracker by donating £10 for your chance to win:
- VOUCHERS
-20% OFF YOUR NEXT SERVICE
-FREE BLOWDRY
-ELEVEN AUSTRALIA PRODUCTS
-BELLE BRUSHES
- DIRTY DOLL TAN
-LASHES AND CLEANSERS
Thank you Lorna!
Back