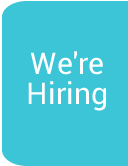 Launch of Palliative Care Week 2021, the theme this year is
4 out of 5 people with a serious illness would like their doctor to talk to them about palliative care
Almost 70% say they don't mind where they receive palliative care as long as they have a good quality of life
More than 4 in 5 people with a serious illness would like their doctor or healthcare professional to talk to them about palliative care if it could help them. The finding is from a new survey of the public's perceptions of palliative care commissioned by the All Ireland Institute of Hospice and Palliative Care (AIIHPC) to highlight Palliative Care Week (12 – 18 September 2021). The theme for the eighth annual Palliative Care Week is, 'Palliative Care: It's More Than You Think'.
The survey of 500 people in Northern Ireland carried out in July 2021, also highlighted some of the misconceptions that exist about palliative care.
more than 1 in 3 people would think they only have days to live if their doctor or healthcare professional talked to them about palliative care, whereas palliative care may be appropriate for several years, not just for weeks and days at a person's end of life.
more than 1 in 4 would feel their doctor is giving up on them if they talked to them about palliative care.
66% say they don't mind where they receive palliative care as long as they have a good quality of life and their physical and emotional pain is managed, and they are comfortable. Palliative care can be received in many different settings, such as in a hospice/specialist palliative care unit, a hospital, a nursing home, or the person's own home.
Speaking ahead of Palliative Care Week 2021,?Minister for Health, Robin Swann said:?
"Palliative care is a key part of health and social care in Northern Ireland, involving a wide range of professionals providing the highest standard of care.? The service delivery challenges faced by our health and social care professionals, throughout the pandemic, has brought the vital role of palliative care in maintaining the quality of life for people with life-limiting conditions into sharp focus.
"Though it can be difficult to face serious illness, there is support available that can help to reduce feelings of isolation, allow people to share experiences with others and provide access to information, advice and practical help.? It is also important for all of us to think about and have conversations about future care – and to do this before the need may arise.? This Palliative Care Week, I would encourage you to have these Advance Care Planning conversations and to find out more about palliative care."
AIIHPC Director, Karen Charnley, said:
"Palliative Care Week aims to help people to understand that there is more to this important care than they might realise. This week we would like individuals and families to think about palliative care and how it could help them in the future. 78% of our survey respondents say that palliative care is very beneficial and supports those living with any serious illness, and their families.
"It's also clear from our findings that people with serious illnesses want to talk to their doctor about palliative care and that the general awareness about palliative care is growing. For example, this year 60% of our survey respondents understand that palliative care is not only for cancer but for people with all types of life-limiting conditions, and of all ages and stages of their illness."
Paul Cavanagh, Health and Social Care Board Interim Director of Commissioning and co-chair of the programme board for the regional Northern Ireland Palliative Care in Partnership programme, welcomed the public's willingness to talk about palliative care.
Mr Cavanagh said:?
"The Palliative Care in Partnership programme aims to ensure that people are identified as early as possible for support, where their quality of life could be improved by palliative care. It is encouraging that people are willing to talk to their health and social care professional about palliative care. These are very important opportunities for people to talk about what matters to them and for appropriate support to be provided to sustain and improve their quality of life, for weeks, months and years."
Professor Joanne Reid is Professor of Cancer and Palliative Care in the School of Nursing and Midwifery in Queen's University Belfast. From AIIHPC's survey, 67% of survey respondents say if they were living with a serious illness, they would prefer to have palliative care at home. Research led by Professor Reid and funded by Marie Curie shows the need for palliative care is set to increase over the next 20-years across Northern Ireland, particularly within community settings:
"Current analysis shows a growing and ageing population will contribute to a significant increase in the number of deaths of older people in Northern Ireland by 2040. Northern Ireland data also shows that between 2004 and 2018 dying in hospital was the most common care setting at the end of life.? However, by 2018, deaths in hospitals, hospices, and 'all other places' decreased whereas deaths at home and in care homes increased.
"The current analysis suggests that if Northern Ireland's place of death trends continue, the need for end of life care will increase over the next 20-years, particularly within community settings. Continued investment will also be needed to ensure community settings can meet these fundamental care and specialist support needs."
Palliative Care Week reflects AIIHPC's commitment to raising awareness of the positive impact that palliative care has on the lives of people with serious health conditions and those closest to them – it allows them to live their lives as fully as they can by supporting their physical, social, emotional and spiritual health needs. The week also recognises the role of all our healthcare professionals who come together, even throughout a global pandemic, to provide palliative care services and support in communities all across the island of Ireland.
Visit?https://thepalliativehub.com/palliative-care-week-2021/ to find out more. ?
Photo caption: Minister for Health Northern Ireland, Robin Swann and Director of All Ireland Institute of Hospice and Palliative Care, Karen Charnley, pictured at the launch of Palliative Care Week 2021. Palliative Care Week takes place from 12-18 September 2021
Back