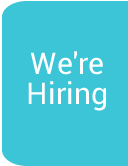 Leaving a gift in Your Will
Remembering the Hospice in your Will
Leaving a gift in your Will, no matter how large or small, is a simple way to make a real lasting impact on the lives of so many people in your community. Your Will is your way to make sure your family and loved ones are looked after and that the organisations you care about, like the Hospice, continue to make a difference to people's lives.
Why leave a gift in your Will?
By leaving a gift, you are helping us to provide the specialist services that your local community need, allowing people to live well and maintain their quality of life. When you add a gift to Southern Area Hospice Services in your Will, you can trust us to use your donation carefully.
Your generous gift supports our future and is one of the kindest ways you can show your support to the Hospice and make a lasting difference.
How to make your Will?
Making a Will, gives you peace of mind that your wishes are carried out as you choose. If you already have a Will it is easy to amend to include a gift to your local Hospice. Minor changes do not require a new Will and your solicitor will guide you through the process.
Three simple gifts you can leave in your Will to Southern Area Hospice Services are:
1. A fixed sum of money known as a Pecuniary gift.
2. A Specific gift is an item of value such as a piece of jewellery, shares or property.
3. A Residuary gift is a percentage of the residue of your estate, after providing for loved ones and covering administrative expenses.
Remember, legacies to charities are tax-free so leaving a gift to Hospice can help reduce the tax payable on your estate.
Once your family is looked after we ask that you consider leaving a gift to your local Hospice. To do this the solicitor will need the following:
Charity Name: Southern Area Hospice Services
Address: St Johns House, Courtenay Hill, Newry, BT34 2EA
Registered Charity Number: NIC101906
Wording for a gift
We recommend speaking to a professional when drawing up or amending your Will. If you decide to leave a gift to the Hospice, your legal representative may use some specific wording to ensure your wishes are carried out.
The sample wording below covers the main types of charitable gifts:
'I give to Southern Area Hospice Services, St John's House, Courtney Hill, Newry, Co Down, BT34 2EB, Registered Charity Number: NIC101906, ……………….. % of my estate / the sum of £……………….. / specific item(s) ……………………………….. to be used for its general charitable purposes and I declare that the receipt of the Treasurer or duly authorised Officer shall be a full and sufficient discharge for my Executors.'
Already included a gift in your Will?
We can't thank you enough for choosing to support Southern Area Hospice Services with your lifechanging gift. We'd love to be able to personally thank you and hear why you chose to support us in this way. If you're interested in sharing your story, please get in touch by emailing or calling Denise using the details below.
Contact Us
To discuss the simple steps involved in leaving a gift to Southern Area Hospice Services, or if you have any questions, please contact us at any time, in complete confidence and with absolutely no obligation.
Contact Denise Doyle, 028 302 67711 or email doyled@southernareahospiceservices.org
Please download our Gifts in Wills information pack below.